Northern Florida's Premiere Tree Removal & Trimming Service
Proudly Providing Tree Services to Jacksonville, Orange Park, Fleming Island and More
CALL US TODAY
Welcome to Big Branch Tree Service in Jacksonville, FLORIDA
Well-kept trees add shade, beauty, and privacy to your property, especially when you give them the skilled care they deserve. With the help of Big Branch Tree Service, your trees will live longer, healthier lives, giving you joy and increasing your property value for years to come. Should your trees suffer damage or die, we'll remove them with care, all the while treating your property with respect. We're always happy to work with your schedule and budget, because we believe that we're the best team for any type of tree care in Jacksonville and the surrounding areas. Contact us with all of your tree care needs today!
Why Choose Big Branch Tree Service?
Serving residential and commercial property owners in and around Jacksonville, Big Branch Tree Service offers more than 20 years of experience in tree care and removal. Our entire team is knowledgeable and skilled, especially when it comes to the native trees of northern Florida. Because of this, we're able to offer nuanced, detail-oriented tree care services. Whether a storm has thrown a tree across your driveway or you want to give a young sapling the best shaping care, we're the people to call. Contact us today!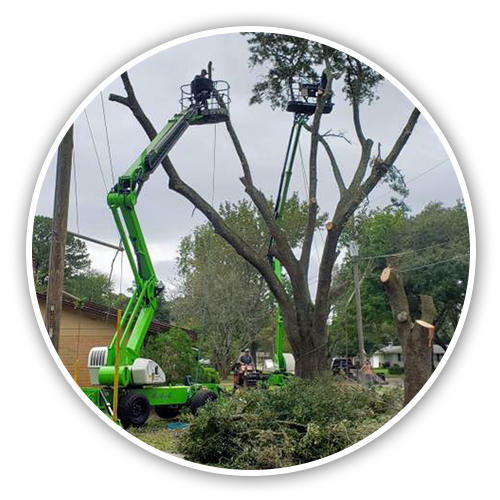 Big Branch Tree Service
Servicing Jacksonville and Surrounding Counties
5184 Carter Spencer Rd, Middleburg, FL 32068
Monday - Friday: 8:00 am - 5:00 pm
Saturday By Appointment Only
24 Hour Emergency Service