Storm Damage
Reliably Restoring Order After Storm Damage
Picking Up the Pieces After Severe Weather
Picture this — a typical Florida storm is rolling through Jacksonville. From within your home or business, you hear a loud crack followed by an intense crash. A tree has lost a branch or blown over. This is the last scenario any property owner wants to experience, because it usually results in damaged vehicles, roofs, landscaping, or worse yet, people. We're here to help. When your trees are damaged and your property is strewn with debris, call Big Branch Tree Service.
Worrying about insurance should be the last thing you need to deal with after a major storm. To ease your worry, we work with all insurance companies.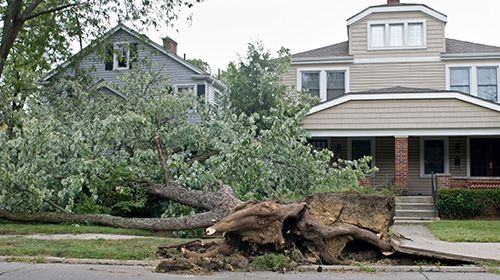 Complete Storm Damage Services
With a focus on preserving damaged trees if possible, we efficiently create a plan to either trim or remove them. Once we get a green light from you, we use the industry's best equipment to safely and skillfully tend to the damage. We won't leave you with piles of branches and leaves, either — debris removal is one of our main services. Communicating proactively, we'll work hard until you're pleased with the results. It sounds simple because it is, so let us help.
Schedule Storm Damage Service With Us Today
As the area's foremost tree care experts, we're privileged to help home and business owners keep their properties safe and beautiful. We look forward to earning your trust, so schedule an appointment with our experts and let's get started now!